Mar
3
Fri
"Parsing Vision" by M. M. McCabe

@ HSSB 4080
Mar 3 @ 4:00 pm – 5:00 pm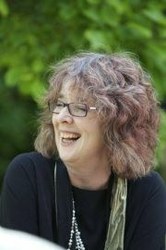 M. M. McCabe is Emerita Professor of Ancient Philosophy at Kings College, London, and is currently Sather Professor of Classics at UC Berkeley. She will present one of her series of 2017 Sather Lectures on "Seeing and Saying: Plato on Virtue and Knowledge."
This lecture is sponsored by the Departments of Classics and Philosophy, and the Argyropoulos Endowment for Hellenic Studies.
Mar
10
Fri
"Kara Walker's 'A Subtlety' and Spike Lee's 'Chi-raq'" by Tracey L. Walters (Black Classicism Series)

@ HSSB 4080
Mar 10 @ 4:00 pm – 5:00 pm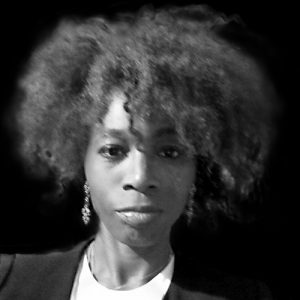 Tracey L. Walters is Associate Professor of Literature and Chair of the Department of Africana Studies, SUNY – Stony Brook University.
Greco-Roman mythology has long played a significant influence in the artistic production of the black community. Michele Valerie Ronnick, Patrice Rankine, and Tracey Walters have documented the works of black writers who have adopted the classics as foundational texts to tell stories about the black experience. Kara Walker's "A Subtlety: The Marvelous Sugar Baby, an Homage to the unpaid and overworked Artisans who have refined our Sweet tastes from the cane fields to the Kitchens of the New World" (2014) and Spike Lee's Chiraq (2015) draw on western classical mythology featuring strong female characters to engage in satirical meditations on history, politics, and sexuality to tell stories about the black female experience. While many were impressed with how they interweaved the ancient classics into contemporary realities, for others, the classical allusions were inconsequential to the larger issues presented in the artwork. Their classical interpretations both humored and angered audiences who took to social media to express their opinions about the artwork itself and the audiences' reaction to the art.  The exchanges on social media between specific communities of individuals led to a public debate about race and the misrepresentation of the black community and the objectification and fetishization of the black female body. Drawing attention to this public critique, the question for examination is how and why do Walker and Lee's  adoption of the classics problematize the representation of the black female body in the public sphere?
Sponsored by the Argyropoulos Endowment for Hellenic Studies and the Departments of Black Studies and Classics.