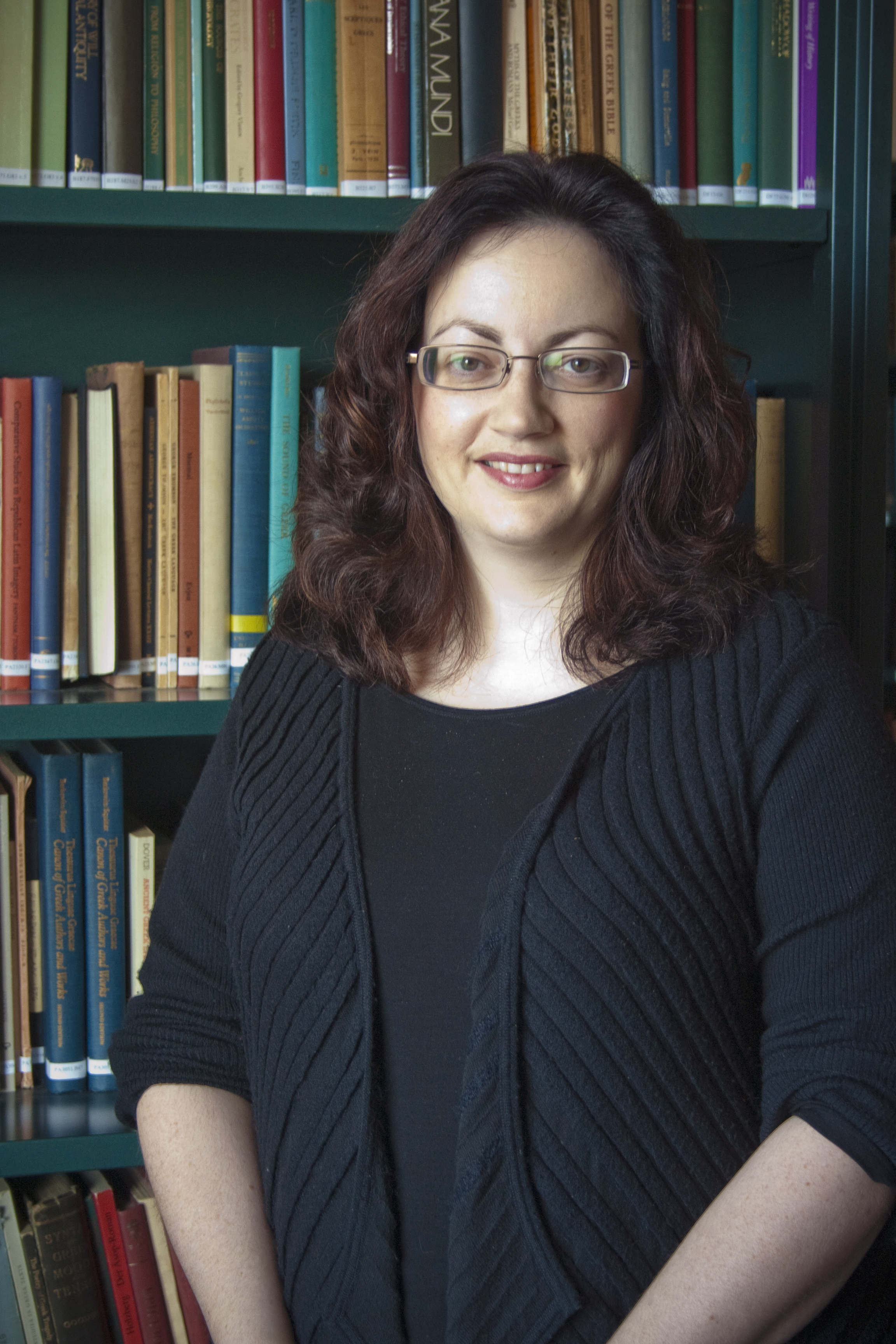 Professor
Office:
HSSB 4056
Email:
About:
Helen Morales is a classicists and cultural critic with a wide range of interests in the ancient world. These include the ancient novel, Greek imperial poetry, mythology, literary criticism, sexual ethics, diversity, and pilgrimage. These interests are always connected to major contemporary concerns – leadership, class, race, sexual politics, aesthetics, law – a better understanding of which, in her view, comes through appreciating their investment in Classics. Helen received her PhD from the University of Cambridge and previously taught at the university of Reading, Arizona State University, and the University of Cambridge (2001-8), where she was also a Fellow of Newnham College. In 1998-9 she was a Fellow at the Center for Hellenic Studies in Washington DC, and in 2011 was the Gail A. Burnett Lecturer at San Diego State University. She enjoys theater consultancy work, radio work, giving public lectures, and talking to local schools. She was Graduate Advisor from 2009-2014, is an Affiliate of the Feminist Studies Department, and in 2012 she was appointed to the Argyropoulos Chair of Hellenic Studies. She chairs the university's Hellenic Studies Committee whose remit is to promote Greek culture, ancient and modern. She is also editor of the journal Ramus.
Graduate Supervision
She welcomes enquiries from graduate students interested in any area of Greek literature. She has considerable experience in supervising graduate work, especially in Greek literature of the Roman Empire.
Books
Pilgrimage to Dollywood, Chicago University Press, 2014.
Classical Mythology: A Very Short Introduction, Oxford, 2007 (reissued with additional material as Classical Mythology in the Brief Insight series by Sterling Press, 2010).
Vision and Narrative in Achilles Tatius "Leucippe and Clitophon", Cambridge, 2004.
Edited Books and Volumes
New Essays on Homer: Language, Violence, and Agency (co-edited with Sara Lindheim) Cambridge University Press = a special volume of Ramus, 2015.
Petronius, Satyricon (edited with introduction and notes), Penguin Classics, 2011.
Greek Fiction (commissioned new translations, edited, with introduction and notes), Penguin Classics, 2011.
Gender Controversies (co-edited with Jude Browne) = a special section of Constellations: An International Journal of Critical and Democratic Theory vol 17, n. 3, 2010.
Dying For Josephus (co-edited with Simon Goldhill) = a special issue of Ramus, 2008.
Intratextuality: Greek and Roman Textual Relations (co-edited with Alison Sharrock), Oxford, 2000.
Journal
Selected Articles
"Rape, Violence, Complicity: Colluthus's Abduction of Helen", Arethusa vol 49.1, Winter 2016.
"Fat Classics: Dieting, health, and the hijacking of Hippocrates", Eidolon 2015.
"Aristophanes' Lysistrata, the Liberian 'sex strike,' and the politics of reception", Greece and Rome 60.2, Oct. 2013.
"Phryne and the psychology and ethics of ekphrasis", in Cambridge Classical Journal, 2011.
"Challenging some orthodoxies: the politics of genre and the ancient Greek novel" in Grammatiki Karla ed. Fiction on the Fringe. Novelistic Writing in the Post-Classical Age. (Leiden/Boston, 2009), 1-12
"The History of Sexuality", in Tim Whitmarsh ed. The Cambridge Companion to the Greek and Roman Novel (Cambridge, 2008), 39-55.
"Marrying Mesopotamia: Female Sexuality and Cultural Resistance in Iamblichus" Babylonian Tales" in Ramus vol 35 no. 1 (2006), 78-101.
"Metaphor, Gender, and the Ancient Greek Novel", in Stephen Harrison, Michael Paschalis and Stavros Frangoulidis eds. Metaphor and the Ancient Novel (Groningen, 2005), 1-22.
"Sense and Sententiousness in the Ancient Greek Novels" in Sharrock and Morales eds. Intratextuality (see above, Oxford, 2000), 67-88.
"Constructing Gender in Musaeus" Hero and Leander" in Richard Miles ed. Constructing Identities in Late Antiquity (London, 1999), 41-69.
"The Torturer"s Apprentice: Parrhasius and the Limits of Art", in Jas Elsner ed. Art and Text in the Roman World (Cambridge, 1996), 182-209.
"The Taming of the View: Natural Curiosities in Leukippe and Kleitophon", Groningen Colloquia on the Novel 6 (1995), 39-50.
Current Projects
A book length project on imperial Greek fiction (prose and poetry) and sexual politics.