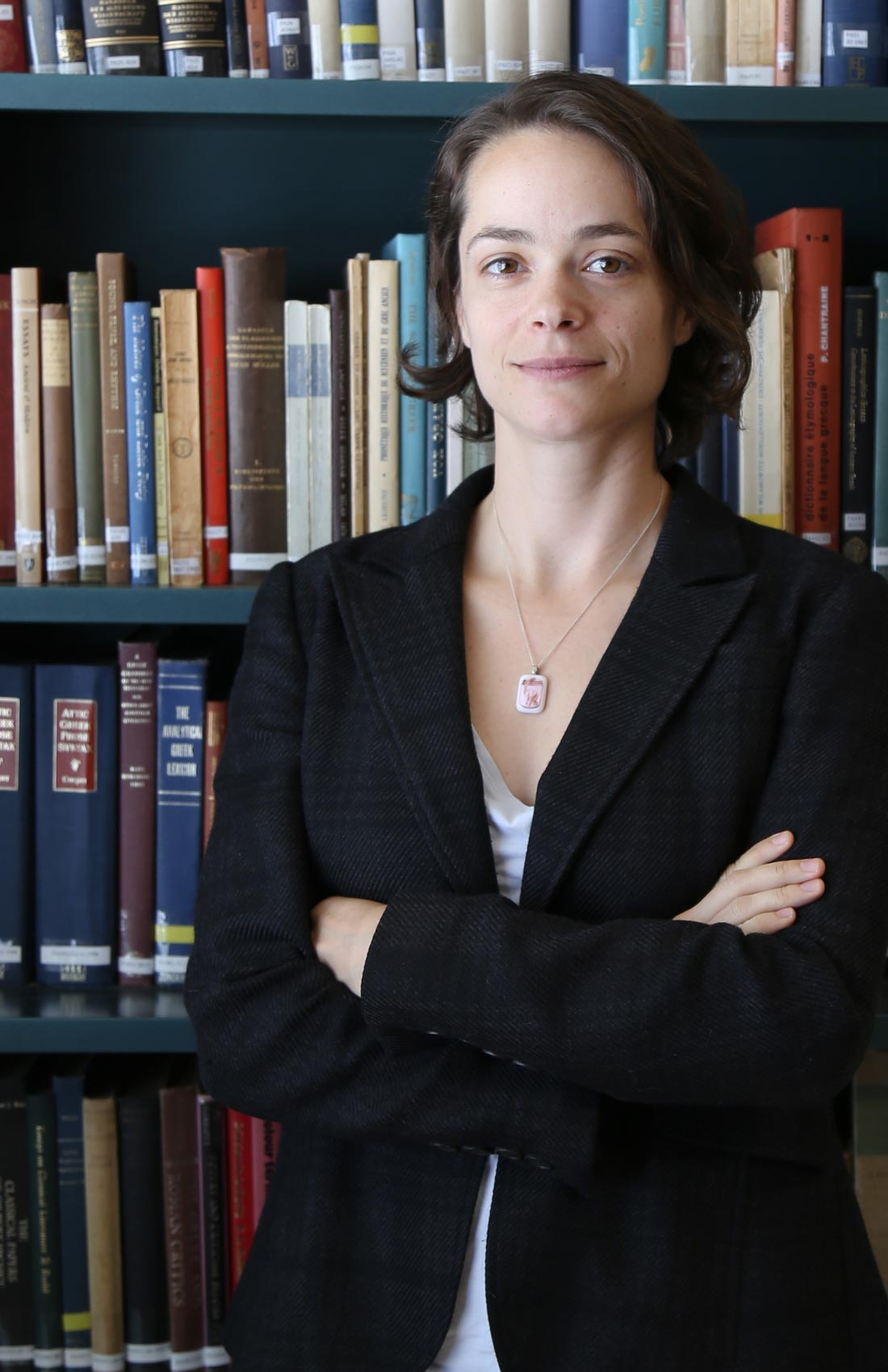 Associate Professor & Chair
Office:
HSSB 4049
Office Hours:
By appointment
Time Period: Fall 2023
Email:
About:
Rose MacLean, Associate Professor of Classics, received her Ph.D. from Princeton in 2012 and taught for one year at the University of Cincinnati before coming to Santa Barbara. Her research focuses on the cultural history of the Roman Empire, especially as it reflects interactions between the ruling elite and groups at the social and political margins. Specific interests include Latin imperial literature, ancient and modern slavery, and epigraphy. She is the author of Freed Slaves and Roman Imperial Culture: Social Integration and the Transformation of Values (Cambridge University Press, 2018). Drawing on a range of literary and material evidence, this study examines the cultural dialogue between the Roman aristocracy and freed persons, who made an active contribution to the development of social and political values under the Principate.
Recent publications include: "The Absence of Slavery in the Golden Age: Cynic and Stoic Perspectives" (American Journal of Philology 141.2, 2020); "Manumission, Citizenship, and Inheritance: Epigraphic Evidence from the Danube" in Roman and Local Citizenship in the Long Second Century CE, edited by Myles Lavan and Clifford Ando (Oxford, 2021); and a forthcoming volume on Freed Persons in the Roman World: Status, Diversity, and Representation, co-edited with Sinclair Bell and Dorian Borbonus (Cambridge).
Professor MacLean co-convenes through the Interdisciplinary Humanities Center a Research Focus Group on "Slavery, Captivity, and the Meaning of Freedom."
Graduate students interested in Roman cultural history, Latin imperial literature, ancient slavery, epigraphy, andrelated topic are encouraged to get in touch by email.